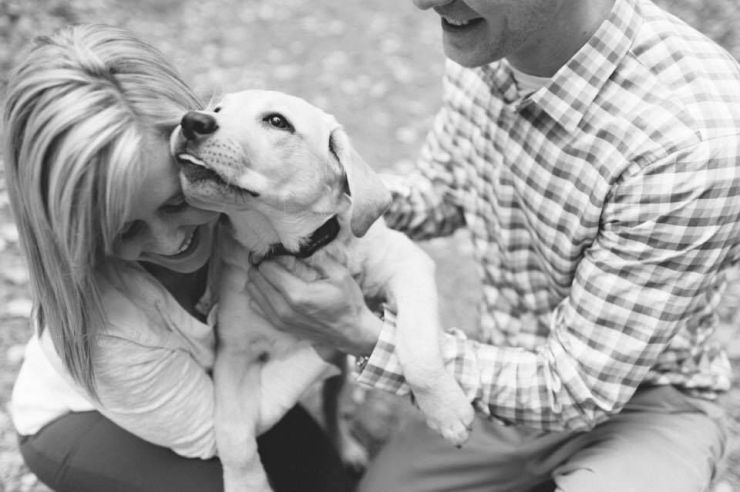 First off, let us give a big CONGRATULATIONS to our Facebook photo contest winners #unleashthelovecontest #pawsunleashed, Erin Donahue-Ballou & Collin Ballou & their adorable dog, Truvy! As our winners of the contest, they will receive a FREE 90 minute in home lesson as well as a featured post in our blog. Stay tuned to hear more of their story.
UPCOMING EVENTS:
Tonight: Tuesday, July 17th, 7pm. One Night Only! Loose Leash Walking Workshop 7p @ Paws Unleashed - SOLD OUT
Next Workshop: Tuesday, August 7th, 7pm • Basic Obedience Workshop • $15.00 ...Advance payment and registration is required! Registration is first come, first served and will fill up fast. Please email Debbie ASAP to reserve your spot: training@pawsunleashed.com
NOW ENROLLING • PRIVATE IN HOME TRAINING AVAILABLE • If interested and you have not already registered, please fill out online training form http://www.pawsunleashed.com/forms/training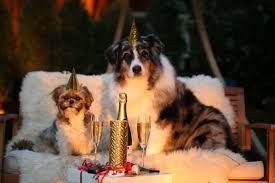 TODAY'S FEATURE ARTICLE: HOW TO PROPERLY SOCIALIZE YOUR DOG
written by: Debbie Briggs
When you first get a dog you hear a lot about "Socialization" and although mainstream dog education is improving, there is still a lot of misinformation out there and many owners can feel a bit lost when it comes to knowing how to properly socialize their dogs. When you hear the word "Socialize" it is hard to not drum up images of an adorable puppy party complete with doggy mocktails, party hats, and pupcakes... but of course most of us know this is not what socializing your dog means. So okay then... What is it? When should you start? Why is it so important? How do you do it properly? Today I hope to tackle these tough questions for you and sort out fact from falsehood and get you off on the right paw.
SOCIALIZATION What is it?

Falsehood: Socialization is just exposing your dog to other dogs
FACT: Socialization is so much more than exposing your dog to other dogs. Socialization is about positively introducing your dog to ALL sorts of new situations, people, places, and things. Through this process you are essentially giving them the base line for what they will consider "normal" sights, sounds, and smells in their life with you. The more socialized your dog is, the more balanced, resilient, and happy your dog will be and the more freedom you will have to take them on adventures with you. If a dog is not well socialized, they can often become fearful, which can manifest itself in all sorts of negative symptoms like barking, shaking, nipping, or displaying other signs of severe anxiety or aggression. So by now you might be wondering, if you can just take your dog with you everywhere and if that in and of itself will do the trick... Exposure is a good start, but it has to be a positive experience in order for your dog to willingly accept it into their world. How do you make sure that your dog has a positive experience when you take them into a new situation, you ask? Adjunct Professor of Zoology at the University of Wisconsin-Madison, and expert in animal behavior, Dr. Patricia McConnell says of socialization "Socialization is really classical conditioning – creating an association between two stimuli." ...essentially, think of Pavlov's dog here and in our case instead of creating an association between a ringing bell and food... we are creating a positive association of food or some other reward with every type of stimuli in their world such as people of all ages, sizes, backgrounds, various dog sizes and breeds, motorcycles, trucks, gloves, hats, loud noises, skateboards, medical/grooming equipment, etc. etc.
SOCIALIZATION When Should You Start?

Falsehood 1: You should wait until your dog is older than 16 weeks and has had all of their shots before beginning socialization.
FACT: It is good to use common sense to help keep your puppy safe from things like Parvo... so with that in mind, plopping your 8 week old puppy down in the middle of a public dog park may not be wise for a multitude of reasons, but rest assured there are lots of ways to safely start the socialization process during those early tender weeks. In fact it is encouraged! After much scientific research, it is widely agreed by behavioral scientists as well as the American Veterinary Society (AVSAB) that the standard to receive such socialization for puppies should occur before they are fully vaccinated. According to the AVSAB they state "Behavioral scientists have identified the period from 4 to 14 weeks as the most important window of time for a puppy's social development. After the age of 14 weeks that window starts to close, and it closes pretty quickly." As a general point of reference, week 1-4 is all about physical development of their senses and general survival, week 4-8 puppies are learning the earliest bits of proper dog to dog interaction like play dynamics, social hierarchy, etc. and most puppies stay with their litter until 8 weeks of age. It is important for them to do so as they are learning important things that they can ONLY learn from their mother and litter-mates during that time. However, after 8 weeks of age the puppy is ready to expand their horizons and learn what they will encounter inside your home, whilst out on walks, at the park, at the vet, the groomer, outdoor patios, car rides, and more.
Falsehood 2: Once you have socialized your dog as a puppy there is no point in continuing to socialize them.
FACT: It is believed that dogs after 14 weeks of age can still benefit from socialization and it should in fact be a continued part of their life with you through their first year and beyond. With that said, you may need to work a bit harder after 14 weeks of age as they are a bit more apprehensive when delving into something new. In short, the sooner the better and then keep up the good work!;)
SOCIALIZATION Why Is It So Important?

Falsehood: If your puppy seems "happy go lucky" with people and is content meeting other dogs, then you don't need to socialize them. They are well balanced already and it is better to focus on other things.
FACT: It is important to be proactive and not take good behavior for granted. Just because your puppy responds well at 8 weeks does not mean that they will do so at 8 months, or again at 8 years... as further explained by Dr. Ian Dunbar "The socialization process is deceptive because all puppies appear to be Mr. or Ms. Sociable at two, three and four months of age and so breeders, veterinarians and owners are unaware that anything is amiss. People are duped by their puppy's confident and friendly demeanor, not realizing that the effects of insufficient socialization will not become apparent until later in life. But by then of course, it is pretty much too late for quick, easy and effective rehabilitation." Dr. Dunbar is responsible for the design of many of our modern day puppy classes as he was the originator of the world's very first off-leash puppy socialization and training classes—SIRIUS® Puppy Training. Consistent and continued exposure is necessary to yield good results.

SOCIALIZATION How do you do it properly?

Falsehood: I had some people over a couple times, and my dog met my neighbor once, and I take them to puppy kindergarten... so that should be enough.

FACT: It takes multiple positive experiences to form a pathway in the growing brain and a dog should be exposed to as many different types of experiences and people as you can. Until your dog has had all their shots I would avoid the following...

AVOID THESE UNTIL ALL SHOTS HAVE BEEN GIVEN:
- Off-leash dog parks, until he is fully vaccinated.
- Any place where he is likely to encounter stray dogs.
- Any place where he is likely to encounter sick dogs.
- Any place where he is likely to encounter aggressive dogs.
- Any place where he is likely to encounter aggressive/rowdy/drunk humans.
- Places where there is an accumulation of feces from unknown dogs.
- Any place he is not welcome.
- Any place where he would have to be left unattended, or in a hot car. (No tying up outside the grocery store!)
- Any place where he will be uncomfortable or frightened (sitting in the full sun while you watch your son's Little League game, at a July 4th fireworks display, at a motorcycle rally, etc).
- Any place where you won't be able to devote enough attention to him to ensure his safety, security and well-being.
So, you know what to avoid... what should you pursue and how?
I have attached a couple very helpful guides one is a detailed breakdown created by Behaviorist and Vet, Dr.Sophia Yin's and other is a Quick Visual Guide to Socialization. I find these to be incredibly helpful for clients.
QUICK VISUAL GUIDE TO SOCIALIZATION: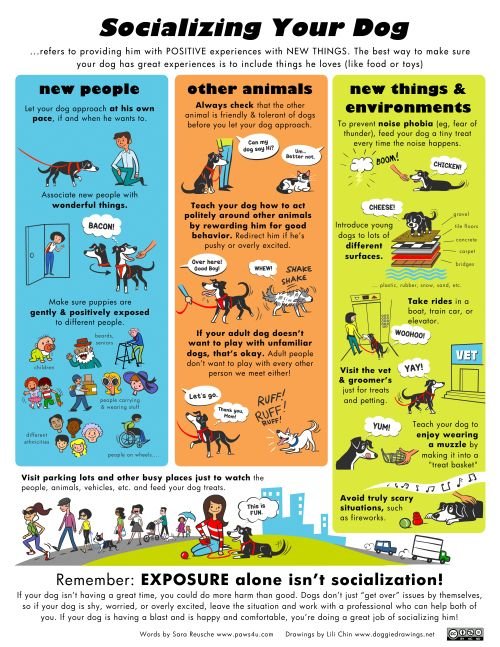 CLICK LINK TO DOWNLOAD/PRINT DETAILED SOCIALIZATION CHART/GUIDE
>>> http://info.drsophiayin.com/puppy-socialization-ch...

And now that you have learned all about socialization... Let's get out in the world and practice! Some upcoming events in community are listed below to get you started. Please reach out to Debbie with questions or to schedule your next Dog Training session!
Training@pawsunleashed.com
UPCOMING DOG FRIENDLY EVENTS IN THE COMMUNITY:
*Note: In an effort to encourage a social atmosphere and a dog centered community with our clients, we are sharing various events taking place all over the community. However, it should be understood that the below listed are events not hosted by, or affiliated with, Paws Unleashed in any way. With that said, many of us hope to attend a number of these and look forward to seeing you out and about socializing with your dogs! And, fret not if your dog is not quite ready for this sort of outing, reach out to Debbie our dog trainer to help prep your pup for their big social debut. Debbie: training@pawsunleashed.com
SIDEWALK DOG YAPPY HOUR- FREE
24 JUL
05:00 PM - 09:00 PM
The Freehouse
The Freehouse, 701 N Washington Ave #101, Minneapolis, MN, 55401, United States
Visit here for details: https://www.sidewalkdog.com/EVENTS/#

SIDEWALK DOG YAPPY HOUR- FREE
26 JUL
05:00 PM - 09:00 PM
Longfellow Grill
Longfellow Grill, 2990 W River Pkwy, Minneapolis, MN, 55406, United States
Visit here for details: https://www.sidewalkdog.com/EVENTS/#
SAVE A BULL RESCUE EVENT- Fundraiser
29 JUL
12:00 PM - 04:00 PM
LynLake Brewery
LynLake Brewery, 2934 Lyndale Ave S, Minneapolis, MN, 55408, United States
Visit here for details: https://www.sidewalkdog.com/EVENTS/#
YAPPY HOUR @ WOODBURY OFFICENTER- FREE
03 AUG
03:00 PM - 05:00 PM
Woodbury OffiCenter
2042 Wooddale Drive Suite 250 Woodbury, Minnesota 55125